Guaranteed frozen shipping
Below you will see answers to our most frequestly asked shipping questions. If you still don't see the answer you are looking for please feel free to contact us at info@killerwhey.com.
We look forward to helping you.
How much does shipping cost?
Frozen: We ship Monday through Wednesday using FedEx but our ice cream shipments can't be in transit over the weekend so we are not able to deliver your package on a Saturday, Sunday, Monday or a FedEx holiday. We provide frozen shipping at a flat rate of $10. If you buy 6 pints or more we will ship them to you free of charge.
Apparel: We offer free shipping on all apparel orders.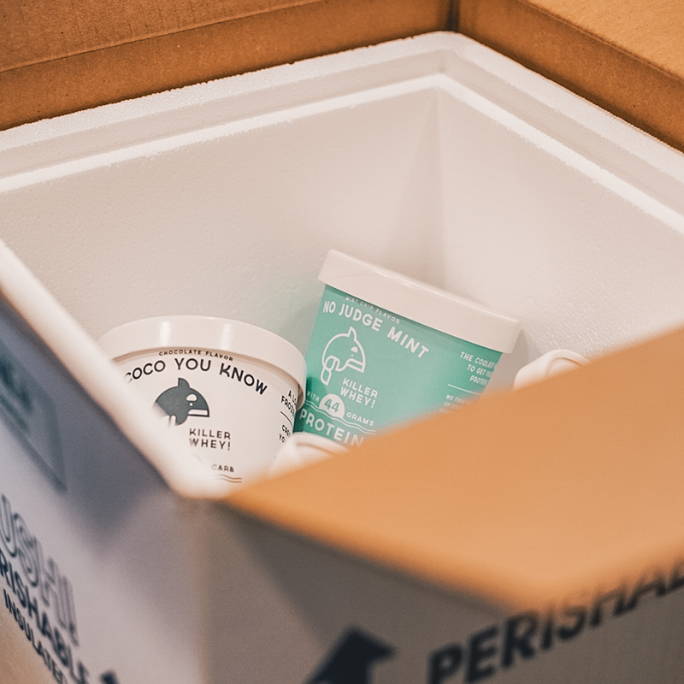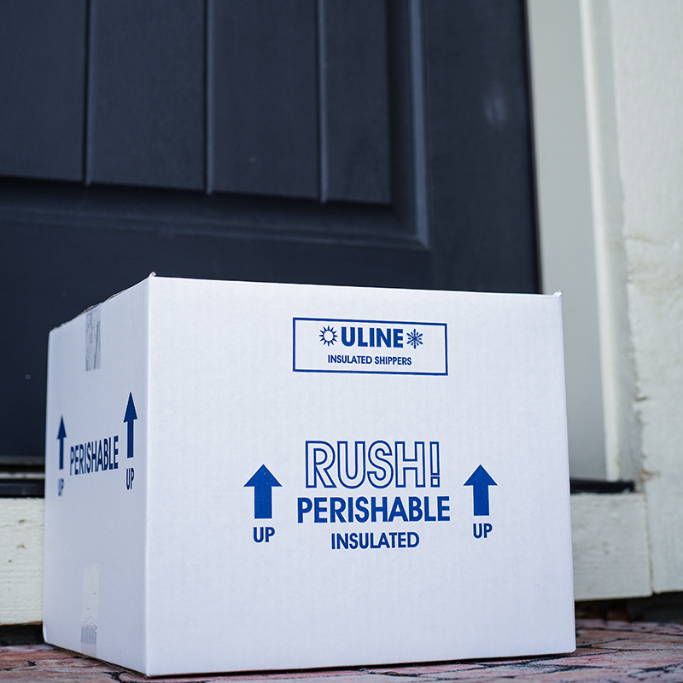 When will I receive my order?
Frozen: Your package will arrive in 5 – 10 business days (usually less) from the day we receive your order. Orders received with longer transit locations than shipping days left in the week will be held for shipment the following Monday. Using our shipping method, your package will arrive Tuesday through Friday and Saturday if possible.
Apparel: We work with a third-party fulfillment service for our apparel. It takes 2-7 days (usually 2-3 days) to fulfill your order. After processing, your order will be shipped to you with the fastest shipping method available.
Damaged Items and returns
Frozen: Killer Creamery is not be responsible for damage or loss of gifts due to unavailable recipient, incorrect address information, or theft. We are not able to change the address or cancel an order once the package has shipped. Please ensure the recipient will be in town on the arrival day.
If your product arrives melted or damaged please do not return it to us. We will replace your order and send it directly to the address you've requested free of charge.
Apparel: For questions contact us at info@killerwhey.com. Then return apparel to the address listed here: Killer Whey! 11025 Westlake Dr. Charlotte, NC 28273 United States.