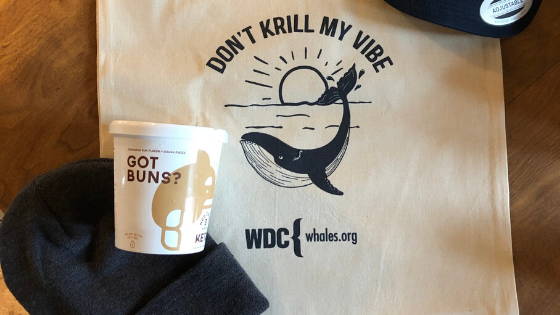 Healthy Ice Cream Joins Forces with Whale and Dolphin Conservation Group
Killer Creamery Partners with Whale Conservation Group to Help Protect Whales
BOISE, IDAHO – Killer Creamery is launching a partnership with the nonprofit Whale and Dolphin Conservation (WDC). The healthy ice cream company is partnering with WDC to bring awareness to the protection of all whale species across both oceans, including the endangered Southern Resident orcas. Every pint of Killer Creamery keto ice cream sold will help raise awareness about the conservation efforts of WDC in North America and across the globe.
Louis Armstrong, founder of Killer Creamery, elaborates on the partnership stating, "Growing up in the Northwest, I have always been fascinated with orcas. When I started this company I wanted the orca to be the face (logo) of our organization. We want to help bring awareness and impact to efforts and organizations that protect these beautiful mammals."
Killer Creamery invites the public to celebrate the new partnership by indulging in an ice cream that has a purpose. The product can be found across the United States in more than 950 retail locations. Through its ice cream sales, Killer Creamery will be making an annual donation to WDC.
Killer Creamery, a leader in healthy frozen desserts in the Northwest, is renowned for their keto-friendly ice cream. The frozen dessert maker is based in the Pacific Northwest, in Boise, Idaho. Killer Creamery products are available in 950 + retailers nationwide. To learn more about Killer Creamery and their partnership with Whale and Dolphin Conservation Group, visit https://killercreamery.com/pages/whale-dolphins-conservation-partnership


About Whale and Dolphin Conservation: For 30 years, Whale and Dolphin Conservation (WDC) has been working in the marine conservation field. We are guided by a simple principle – whales play a critical role in the health of our marine and global ecosystems. For over a decade, WDC's North American office has implemented programs specifically dedicated to the protection of endangered species, including the North Atlantic right whale and Southern Resident orca. Visit whales.org to learn more and how you can help.