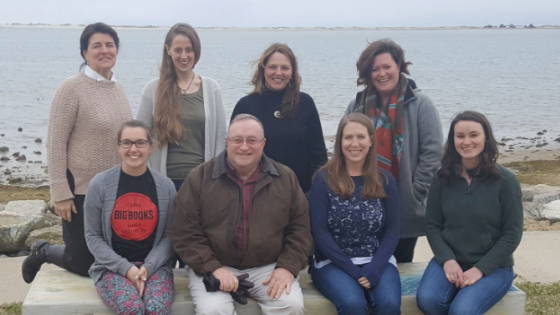 We kicked 2020 off with a partnership we are so proud of. We've teamed up with The WDC (Whale and Dolphin Conservation) Team to help make a large Orca splash and support their conservation efforts by doing what we do best -- selling ice cream. With your support bringing this partnership to life is possible and we can't thank our Killer Creamery pod members enough. To have the opportunity to combine two of our passions and make a difference in the world with them is so exciting for us and we can't wait to share the successes with you guys as the year continues.
The Killer Whale on our pints probably makes more sense now, but did you also know the founding team of Killer Creamery lives in the Pacific Northwest, where Orca Whales are seen as a special species. Northwesterners have a soft spot in their hearts for these whales and Louis our CEO is no different. A fascination with how they hunt, communicate, and survive has inspired him to put Orcas front and center as our logo and has further led him to this.
From the Founder of Killer Creamery, Louis Armstrong
"Supporting Whales.org has been a dream of mine since my early twenties. I have been fascinated with the Killer Whale species my entire life and always felt that my company would give back to a species that has done so much for us. I look forward to an amazing partnership with Whales.org and hope that our customers look to get involved as well."
Have questions? Want to support the partnership? Make sure to subscribe to our monthly emails!