Would you plan a vacation to the gym you wanted to workout at? If so, you're a fitness fanatic and we love all of you fanatics out there. Just for you, we created a list of the top seven gyms to work out at in the world. A mix of indoor/outdoor, performance, and uniqueness has landed these seven coolest gyms at the top of our list.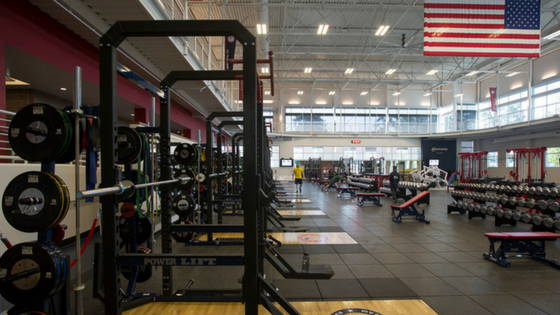 7. US Olympic Training Center, Colorado Springs, CO
With the Winter Olympics approaching, this is a must-have on the list of top seven. A faultless state of the art facility in Colorado Springs, CO which houses our Olympic athletes during their training for upcoming Olympic events. A quick tour of the facility is about all you can expect to get out of the experience unless you are a future Olympian, but it is still worth your time either way.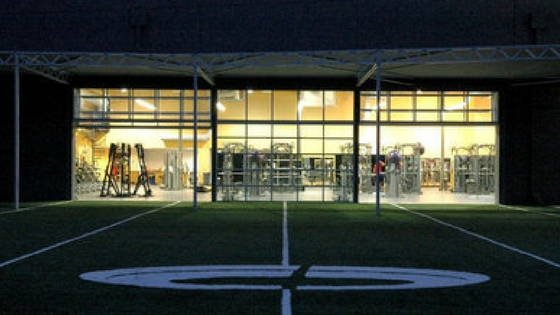 6. Athletes Performance, Phoenix, AZ
The Athletes Performance Center is touted as the most innovative training facility in the United States. Professional athletes from across the world flock to the gym during their offseasons to train and learn from some of the best instructors in the world. If you are expecting to just walk in and get a workout in, I would suggest you plan differently. Unless you're LeBron James, you might want to call ahead and see if you can schedule a time to train in two to three years from now.
5. David Barton Gym, Las Vegas, NV
If you are looking for some epic Instagram content, I highly recommend hitting up the David Barton Gym in Las Vegas, NV. With a vibe that's more like an upscale nightclub than a gym, you won't be disappointed with the pictures you take or your workout. And the best part? You can get a free one day pass online! I know I'll be checking it out the next time I am in Vegas.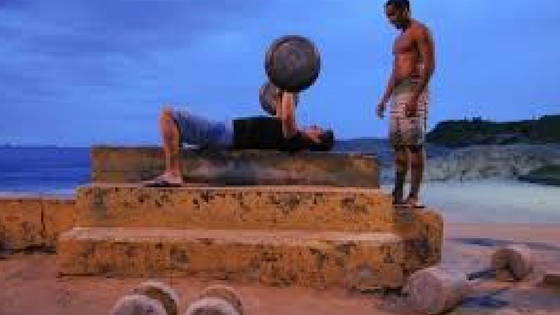 4. Makeshift Gym, Rio de Janeiro, Brazil
The picture tells the entire story. A gym on the beach in Rio. What could be more appealing? If you are looking for an exotic place to get a workout, this could be the place for you.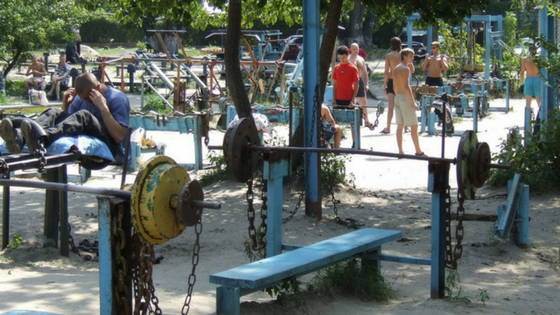 3. Hydro Park Outdoor Gym, Kiev, Ukraine
Possibly the most bad ass gym in the world. The Hydro Park Gym in Kiev could be the most intimidating gyms on the planet. With makeshift everything, it is hard to get a feel as to what working out there would feel like but I bet you it would be one hell of a pump.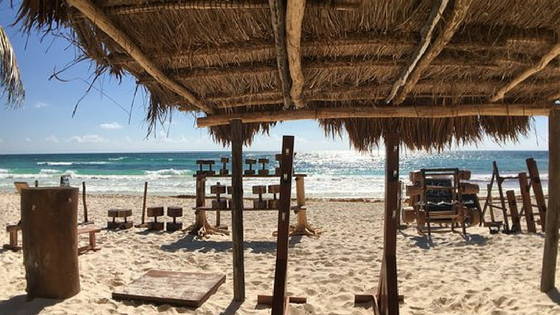 2. Tulum Jungle Gym - Tulum, Mexico
My personal favorite on the list, and a place that I would definitely seek out next time I am in Mexico. You can now get an entire workout in without touching a single piece of iron. It looks awesome and is a popular destination for fitness fanatics around the world. How cool would it be to chest press two dumbells made of wood on the beach in Mexico?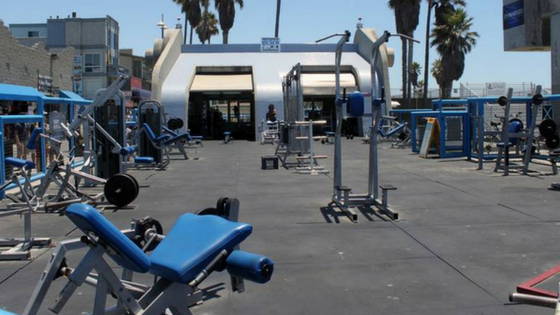 1. Muscle Beach - Venice Beach, California, USA
No argument here from me for the number one coolest gym in the world. It's a classic. Located in the original, Muscle Beach USA. For decades Venice Beach, CA has been a destination for fitness fanatics and vacationers alike. There is so much history in this area and a nice edgy feel that makes it perfect for the fitness community. Go grab some sunrays and get swole at the same time next time your near Venice Beach, CA. I know I will.
Do you think I missed something? Is your home gym better than the rest? Comment below with your opinions.