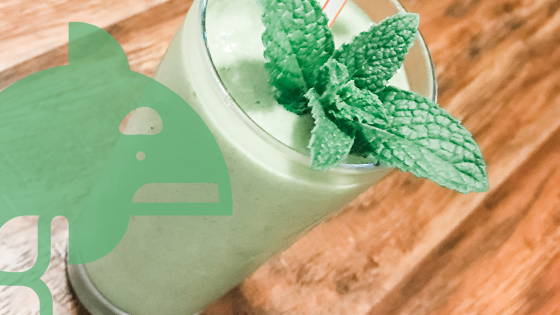 March always reminds me of green beer and basketball brackets. Although this year wasn't filled with college hoops or festive brew for me, THAT'S OK! With this easy recipe you don't have to be deprived of the fun St. Patty's traditions. Take a moment to enjoy this delicious, frosty, green milkshake that won't kick you out of Ketosis like that popular green shake from a well-known fast food chain that comes in at a whopping 82g of SUGAR for a 16oz shake!!
With only a few net carbs and a ton of healthy fats per serving, we bet that our Minty Shamrock Shake will be put on the "make again" list for year-round enjoyment!
For this quick and easy dessert, place all ingredients in a blender and mix well. Makes 1 serving.
Ingredients:
1C. Chilla in Vanilla or No Judge Mint Ice Cream (Killer Creamery)
1C. Nut milk (almond, coconut, flax, etc.)
1/4 C. Organic Spinach
¼ Tsp. Peppermint Extract
Handful of ice
Garnish with Fresh Mint or you favorite sugarless Dark Chocolate Chips (optional)
Spinach is a staple in most of my smoothie recipes, with its vibrant green color, it offers dense nutrition without making it taste "earthy"; usually a handful is all you need. Of course, the type of milk you use may have an impact on both the flavor and thickness, you can always add more-or-less ice for thickness, so feel free to experiment.
Pro Tip: Depending on your blender, you may have to add more milk for it to mix well. Enjoy!!
Nutritional Info per serving: Calories: 332, Fat: 31g, Net Crabs: 6g, Protein: 10g
Head over to our shop page and pick up your pints NOW!