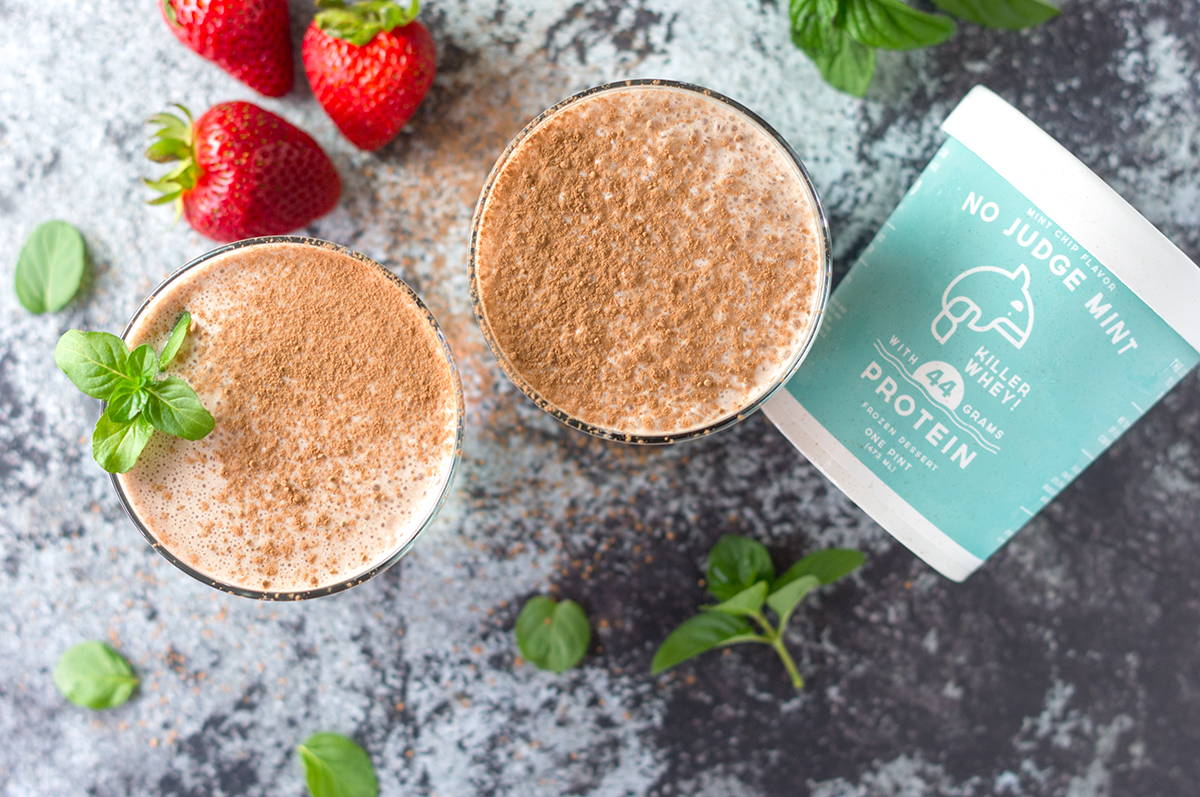 Smoothies make for a great breakfast option when you're in a hurry. Just throw everything in the blender and you're good to go. They literally take minutes to make and are the perfect portable meal. Honestly, the convenience factor is the biggest selling point for me, I can drink a smoothie in the car on my drive to work.
Another great thing about smoothies is that the flavor combinations are endless. You just need a good base recipe and then you can get creative.
My basic smoothie recipe always includes a liquid, something frozen, a fruit or veggie, a protein, and then some sort of extra add-in. You really want to make sure you include a protein source in your smoothies, otherwise you're just going to get a blood sugar spike and that's not how you want to start your day.
The liquid can be: milk, almond milk, kefir, or water. I recommend staying away from juice.
Something frozen can be: ice cubes, Killer Whey!, frozen fruit, or frozen veggies.
You can add any kind of fresh fruit you like, but I recommend berries as they are lower in sugar than other fruits like bananas. You can also add fresh veggies like spinach or kale. You can even do broccoli, cauliflower, or avocados.
And then your protein source can be Killer Whey!, but you could also add-in a scoop or two of protein powder, Greek yogurt, peanut butter, or almond butter.
My favorite smoothie add-in options are chia seeds, flaxseed meal, cocoa nibs, cocoa powder, mint leaves, hemp seeds, matcha powder, acai powder….endless possibilities here.
So for this particular smoothie, I used Killer Whey! No Judge Mint Protein Ice Cream, kefir, fresh strawberries, mint leaves, and cocoa powder. And it's delicious! You wouldn't think that the flavor combo would work, but it's amazing! And the kefir is a great source of probiotics, which is something we could all use more of in our lives. Give it a try! Or let us know your favorite smoothie flavors!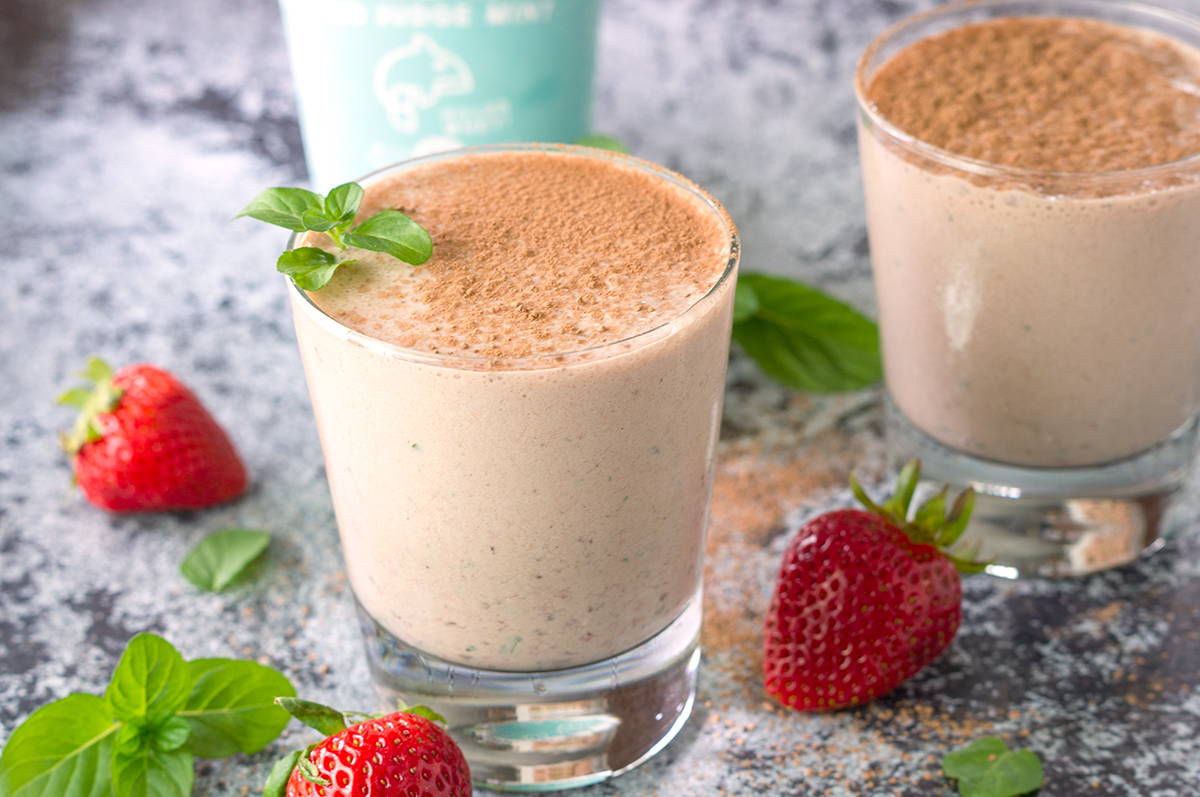 MINT CHOCOLATE KILLER WHEY! KEFIR SMOOTHIE RECIPE
Makes 2 servings
Ingredients:
1 cup of plain kefir

1 cup of Killer Whey! No Judge Mint Protein Ice Cream

4 fresh strawberries, cored, cut into quarters

1 small handful of mint leaves (about 15-20 leaves)

1 1/2 tsp cocoa powder
Directions:
Place kefir and Killer Whey! in the blender and pulse to combine.

Add in strawberries, mint, and cocoa powder. Blend until well combined.

Enjoy!