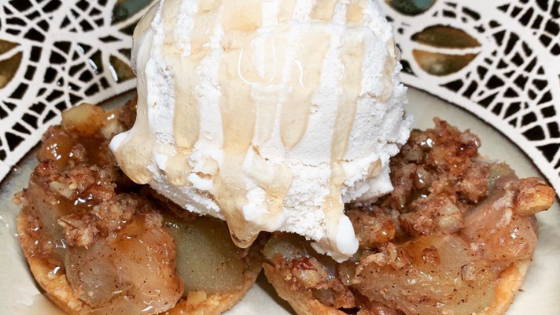 Do you love a warm apple pie topped with vanilla ice cream? If you answered yes, then you will definitely want to try the recipe @Keto.Chaya has shared with us. It is the perfect sweet treat to share with friends for the next Bachelor watch party or just for you to sit back, relax, and enjoy.
Give it a try and if you create a masterpiece make sure to share with us in the comments below!
Apple Pie Filling Ingredients:
25 drops @oooflavors Granny Smith Apple
4 chayotes (peeled and diced)
1 tsp vanilla
3 Tbsp roasted pecans
1/4 tsp ginger
1/8 tsp nutmeg
1 tsp cinnamon
4 tsp lemon juice
1/2 cup @lakantosweetener gold sweetener
1/3 cup @swervesweetie brown sugar sweetener
1 Tbsp xanthan gum (or until desired thickness)
Crust Ingredients:
1 stick of melted butter
1 cup almond flour
4 Tbsp coconut flour
25 drops @oooflavors pie crust
2 Tbsp @lakantosweetenergold
How to make filling:
1️⃣Peel and dice chayote and then cook until fork tender.
2️⃣In a sauce pan, add cooked chayote and the rest of the filling ingredients and cook on low until done.
How to make crusts:
1️⃣Preheat oven to 350 degrees.
2️⃣Mix together all ingredients.
3️⃣Spray a muffin pan with some Pam and press filling into the bottom of 12.
4️⃣Bake for about 10 minutes.
Once shells are cooked, pour in filling, caramel (I like using @choczero) and top with @lolliscookieclusters. Bake at 350 degrees for about 15 minutes. Once cooled, top with a scoop of @killercreamery and enjoy!
Have a recipe you want to share with the keto community? Let us know!