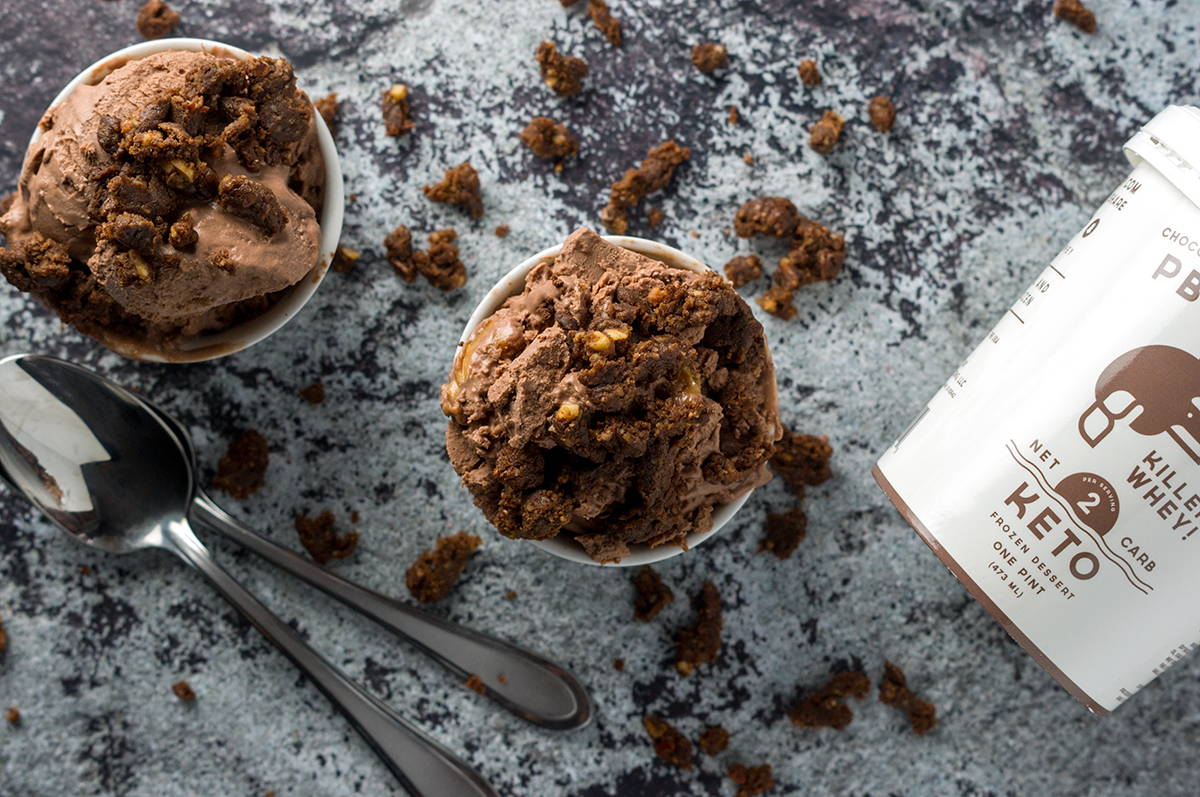 How great is it to try new food products? Especially new keto food products! Keto Brownies are amazing, and the Chocolate Almond Brownie flavor pairs perfectly with PB & Whey Killer Whey! Keto Ice Cream.  
I love finding new toppings for Killer Whey! It's one of the best things when you can find healthy toppings for healthy ice cream.
If you haven't noticed, Killer Whey! has been making friends at all the keto conferences. It's great to get first hand access to so many delicious keto and high protein treats that are on the market. And of course, it's even better when the treats and Killer Whey! pair well together.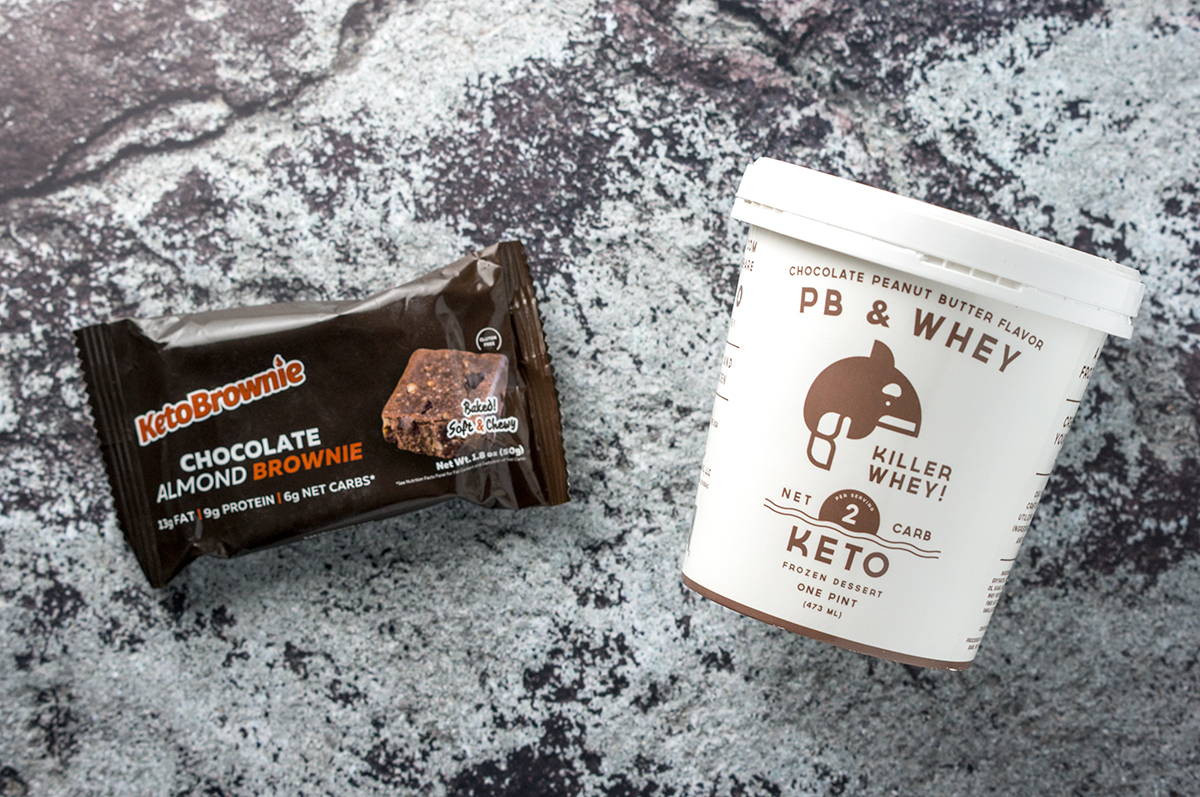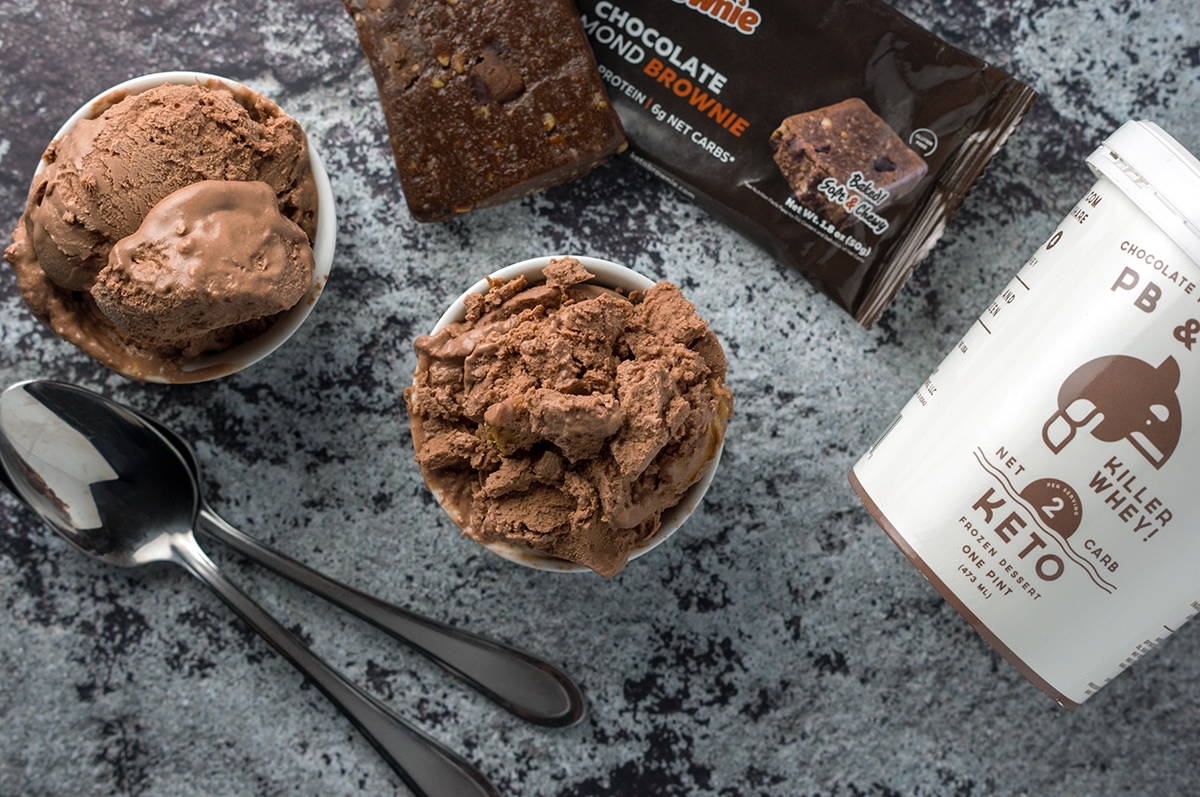 Keto Brownies remind me a little bit of a Lara Bar but with much more protein and way less carbs. Keto Brownies have 196 calories, 13 grams of fat, 9 grams of protein, and 6 grams of net carbs. Erythritol and Monk Fruit Extract are used as the sweeteners. The protein blend consists of whey protein isolate, milk protein isolate, and sunflower lecithin. There are also 12 grams of fiber per brownie.
You can purchase Keto Brownies on their website. They also have Keto Blondie Brownies. Yum! I haven't tried the blondie flavor yet but it looks amazing. And you can purchase PB & Whey Killer Whey! Keto Ice Cream online on the Killer Whey! website.
To make this healthy dessert, I dished up the PB & Whey Killer Whey! Keto Ice Cream and then topped it with the crumbled Keto Brownie. I thought the Chocolate Almond Keto Brownie flavor went well with the PB & Whey flavor but you can use any flavor of Killer Whey!. It's great to have a keto topping for keto ice cream.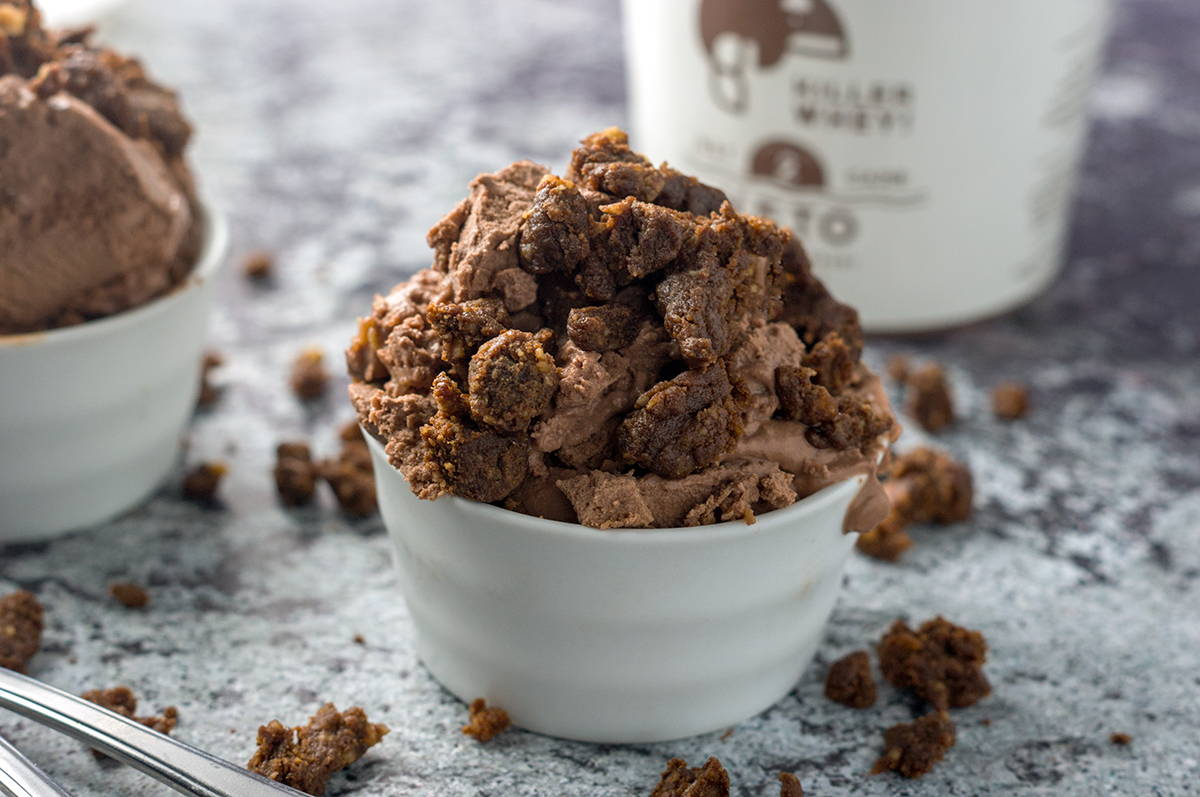 KILLER WHEY! KETO ICE CREAM WITH KETO BROWNIES
Servings: 2
Nutrition: 280 calories, 29 grams of fat, 13 grams of protein, 8 grams of net carbs
Ingredients:
PB & Whey Killer Whey! Keto Ice Cream

Keto Brownie
Directions:
Scoop up ½ cup of Killer Whey! per serving

Crumble half the Keto Brownie over each serving of ice cream.

Enjoy!