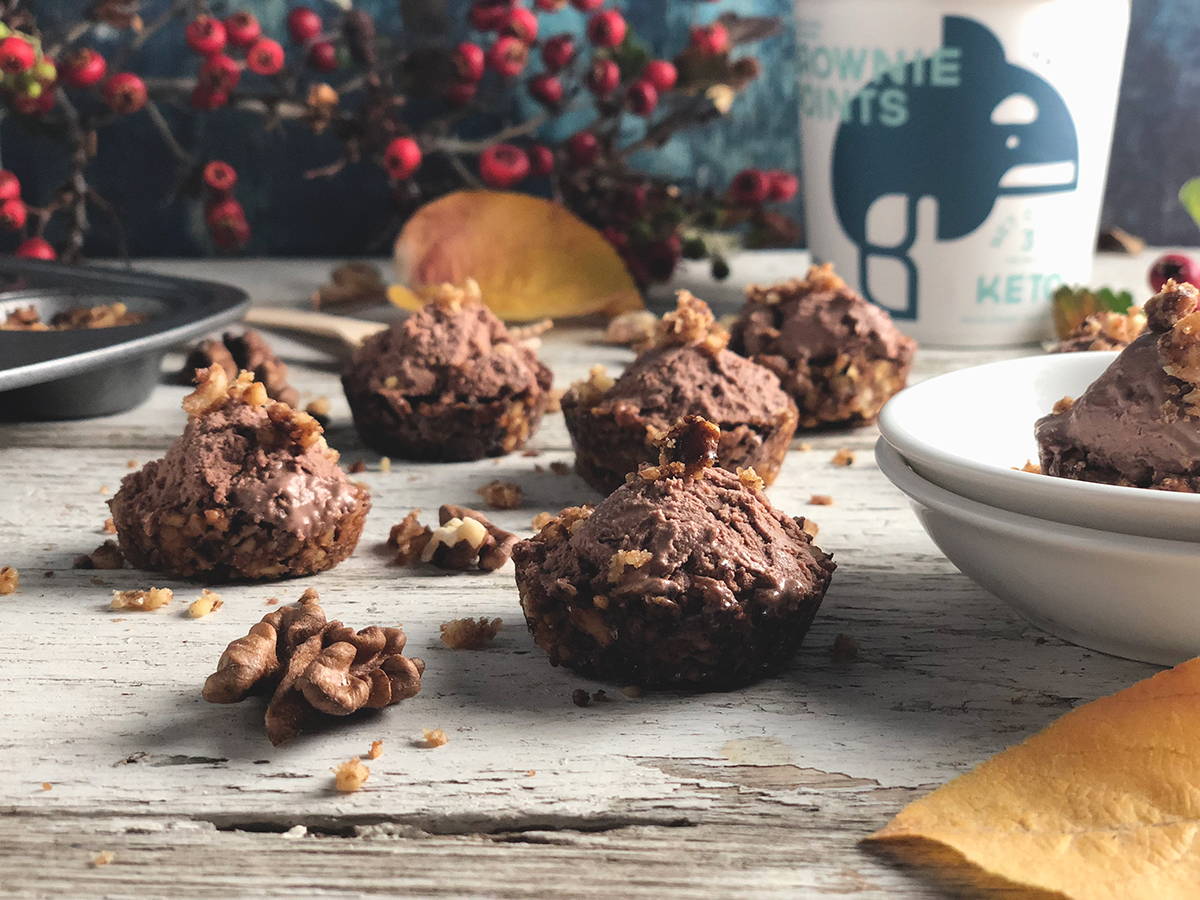 This might be one of my favorite keto recipes. The walnut crust is literally to die for! Like I might have to use this crust for all of my pies forever and ever. My mind is going crazy thinking of all the different possibilities for fillings, especially with Thanksgiving right around the corner. I'm going to be making so many keto pies. You need to make these keto walnut crust tartlets.
I made these walnut crust keto tartlets using mini muffin tins, but you could use a regular size muffin tin or even make the walnut crust in a pie pan. The mini muffin tins just make the dessert extra cute! I got 24 crusts using the mini muffin tins, so you would get 12 crusts using a regular muffin tin. If you make the keto walnut crust in a pie plate, you'd probably get 8-12 servings, depending on how big you like your slices of pie.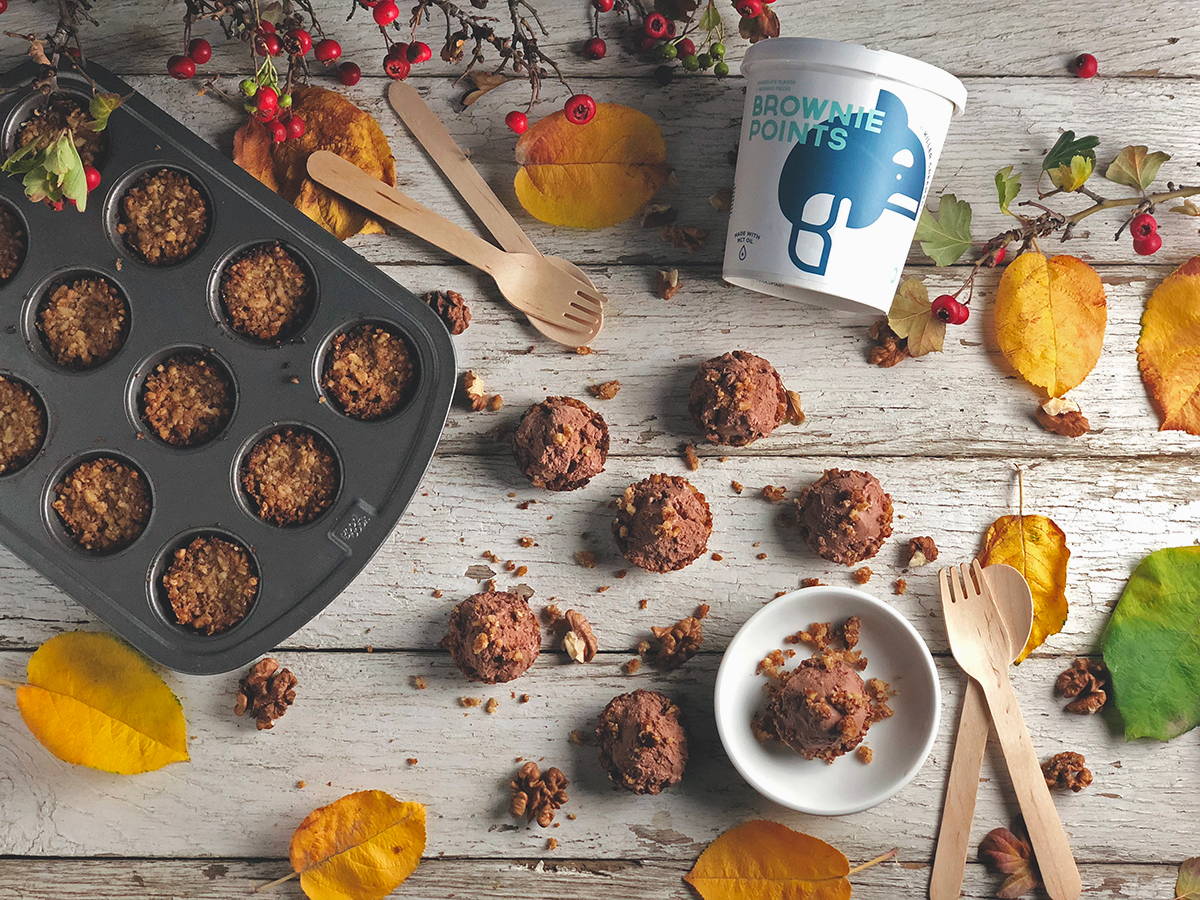 The crust is extremely easy to make, easier than a flour pie crust. This is the ultimate fool-proof pie crust. It is pre-baked. You wouldn't need to prebake the crust if you're using a filling that needs baked, like a pumpkin pie or apple pie. You would just bake the crust with the pie.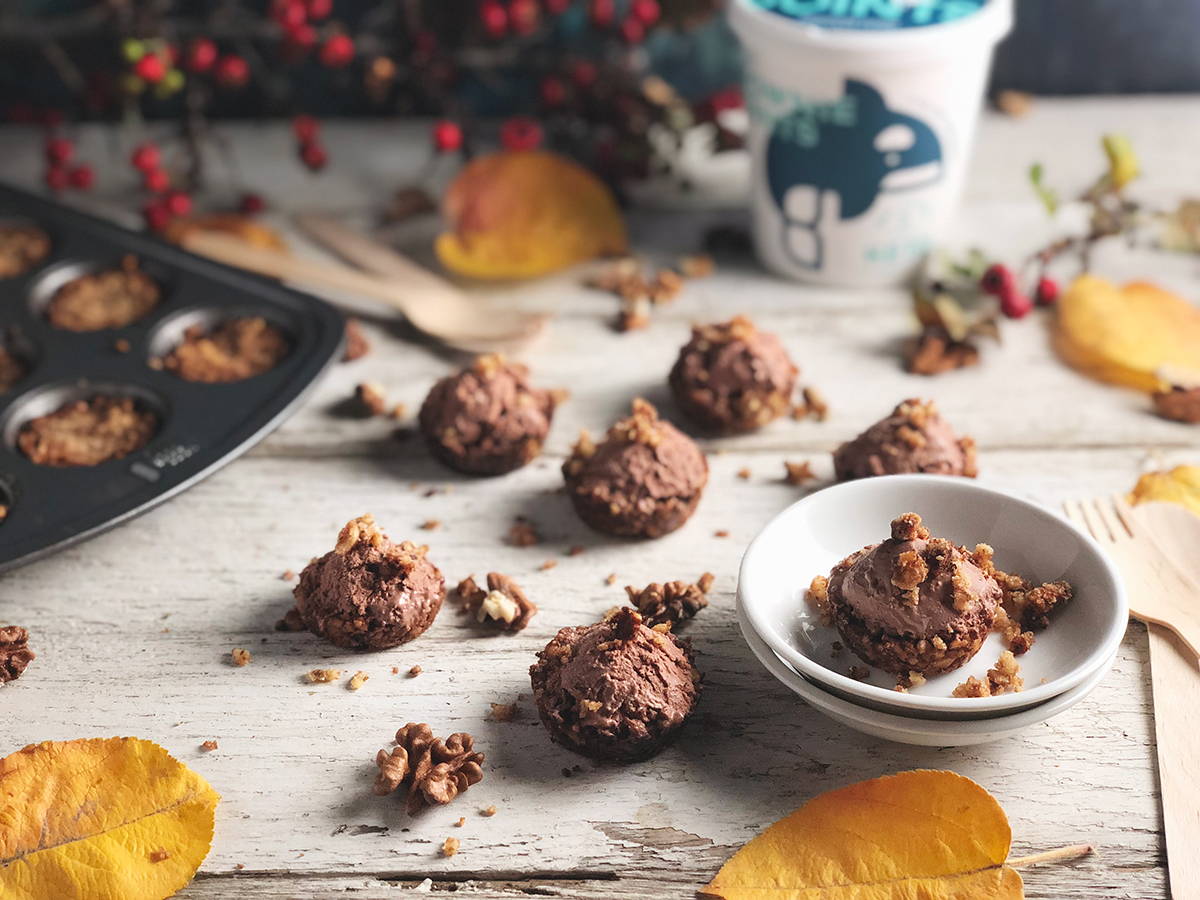 To make the crust you'll need:
Walnuts

Butter

Erythritol

Vanilla

Cinnamon

Salt

And then filling the keto walnut crusts with Killer Whey! Keto Ice Cream is absolutely amazing. I filled each tartlet with a tablespoon of Killer Whey! Chocolate Keto Ice Cream. I might be in trouble having 24 tartlets in my house!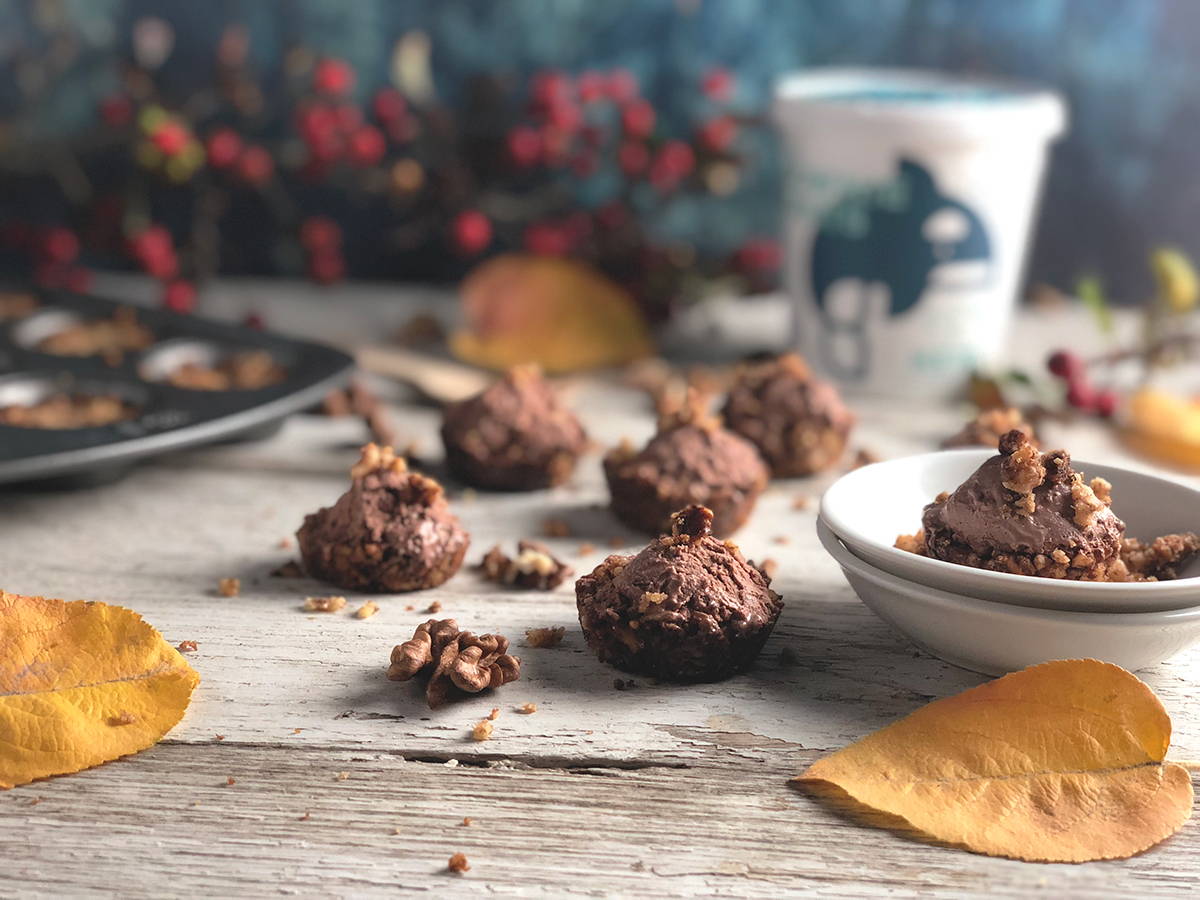 KETO WALNUT CRUST TARTLETS
Servings: 24
Nutrition (walnut tartlets only): 51 calories, 5.3 grams fat, 0.7 g protein, 0.4 grams net carbs (0.8 grams carbs, 0.4 grams fiber)
Nutrition (walnut tartlet with Killer Whey! Chocolate Keto Ice Cream): 70 calories, 7.05 grams fat, 1 gram protein, 0.65 grams net carbs
Ingredients:
2 cups walnuts, finely chopped

4 tbsp butter, melted

3 tbsp erythritol

1 tsp vanilla extract

½ tsp cinnamon

½ tsp salt
Directions:
Preheat oven to 350 degrees.

Grease mini muffin tins with butter.

Finely chop walnuts by hand or use a food processor. If using a food processor, make sure not to over chop the walnuts. You don't want to make nut butter.

Melt butter.

In a medium sized bowl, mix together walnuts, erythritol, vanilla, cinnamon, salt, and melted butter. Mix well.

Place one tablespoon of walnut mixture in each mini muffin tin or 2 tablespoons in a regular muffin tin.  

Using your fingers, press the nuts into the bottom of the muffin tins.

Bake for 8-10 minutes, until lightly browned.

Remove walnut crusts from oven and let cool completely before removing from the pan and filling with ice cream. I put them in the freezer before filling with the ice cream. You might need to use a knife to loosen the crusts from the muffin tin.

Enjoy!