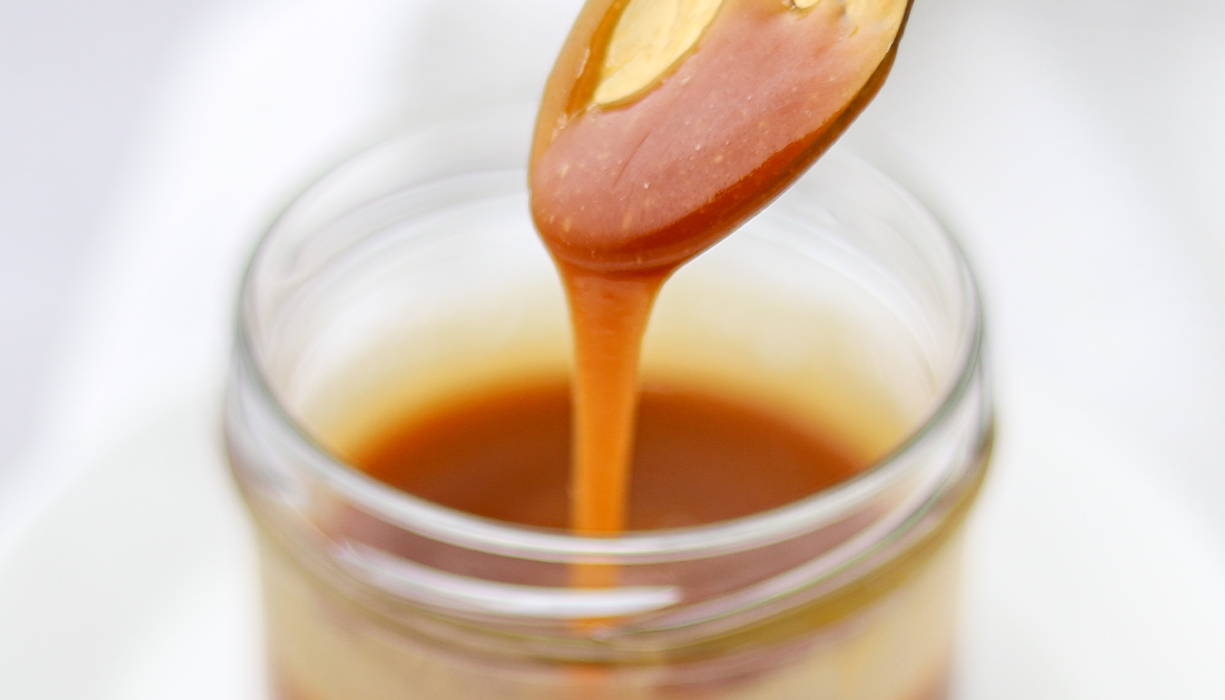 Growing up my dad had a retail store that sold candy. I would save the change from my lunch money and hit the candy isle of his store after school, almost every day. Because the clerks always gave me the family discount, that meant I got an even bigger bag of candy compared to my friends and one thing I never left out was a Twix.
The ribbon of caramel added to the cookie crunch got me every time! Caramel was always my favorite topping and while I gave up Twix candy bars when I cut out sugar and went Keto, I love that I can finally go back to my childhood and make a great dessert that's nostalgic and healthy!
This low carb caramel sauce makes a great topping for ALL our ice cream flavors and this one is so quick and easy you will make it again and again!
Ingredients:
1/3 C butter
3 tbsp Allulose*
2/3 C Heavy Cream
1 tsp Vanilla
¼ tsp sea salt
Instructions:
In a medium-large saucepan add butter, sea salt and allulose and stir on low heat. Once melted cook for an additional 3-4 min stirring occasionally.
Add heavy cream and bring to a low boil, reduce to a simmer, and cook about 7-10 minutes until sauce coats the back of a spoon.
Remove from heat and whisk in vanilla.
Store in a glass jar in the refrigerator. To reheat, place in a saucepan and reheat on low.
Nutrition: Serving size 1 tbsp, Calories 135, Fat 15g, Net Carbs >1, Protein >1
More from Killer Creamery:  
Check out our entire line of ice cream flavors that contain ~14g of fat, 2-3 net carbs, C8 MCT oil sourced from coconut, and zero added sugar.