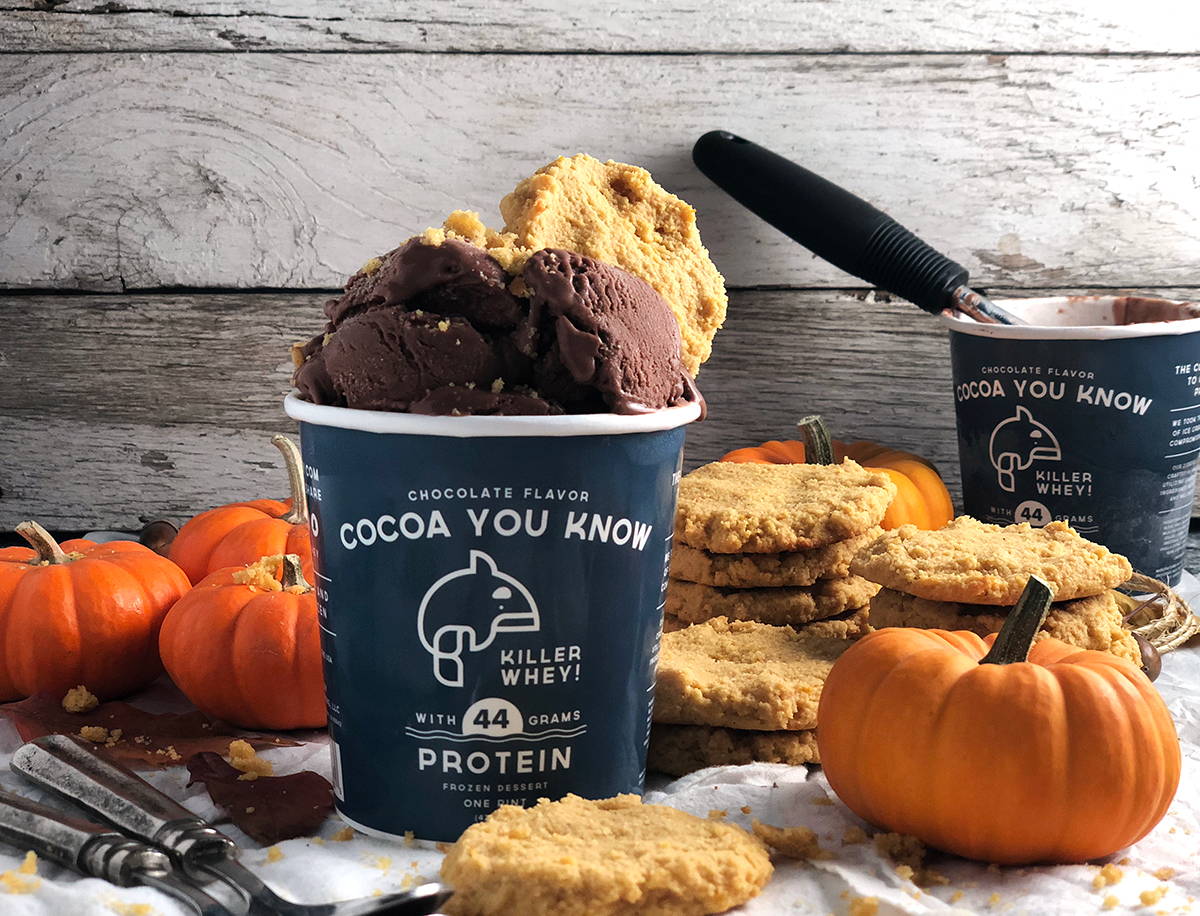 Another pumpkin spice recipe post! Couldn't resist! Pumpkin spice is everywhere! And the pumpkin and chocolate flavor combo is on point! These cookies are easy to make. So you need to get some Killer Whey! Keto or Protein chocolate ice cream and make these cookies!

The best thing about these pumpkin spice cream cheese cookies is that they are low carb and keto friendly. Can you believe that there are only 1.4 grams of net carbs per cookie? And they don't taste like a low carb cookie, promise! These cookies are rich and soft, melt in your mouth type of cookies. You seriously need to make them and then eat them with one of Killer Whey!'s chocolate ice creams.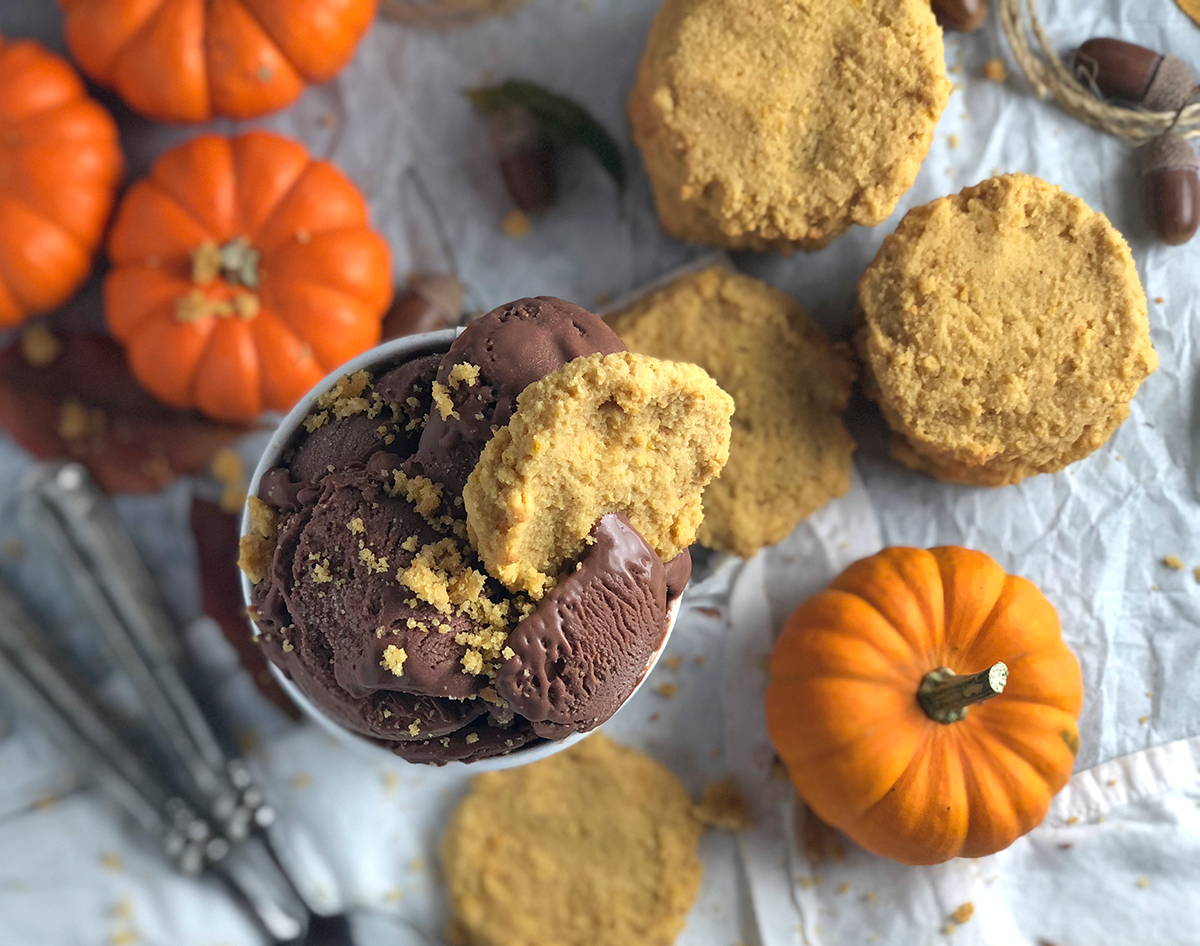 To make the cookies you'll need:
Full-fat cream cheese

Butter

Erythritol

Pumpkin puree

Eggs

Almond flour

Pumpkin spice

Vanilla extract

Salt
That's it! The recipe makes about 42 cookies but you can easily half it if you don't want that many cookies…. (who would do that, though?).  
Once you mix up the ingredients, the batter will be soft. But it shouldn't be sticky. When you bake these cookies will not spread out at all, so they will stay whatever size you make them on the baking sheet. I scooped about a ping-pong ball amount of dough, maybe a little less, onto parchment paper lined baking sheets and then flattened the dough ball with my fingers until it was about a ¼ inch thick. Then bake and your house will smell amazing! You will not be disappointed with these pumpkin spice cream cheese cookies.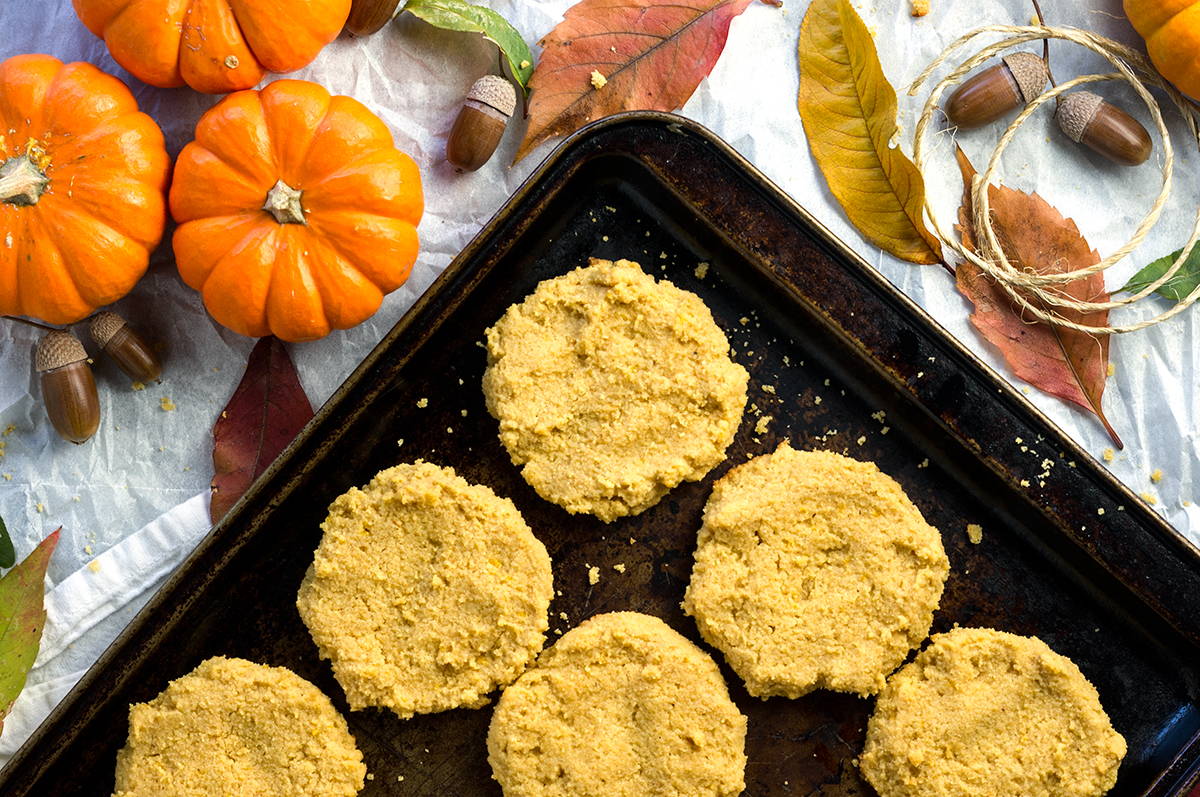 KETO PUMPKIN SPICE CREAM CHEESE COOKIES
Makes 42 cookies
Nutrition (for one cookie): 114 calories, 10.6 grams fat, 3.1 grams protein, 1.4 grams net carbs
Ingredients:
8 ounces of full-fat cream cheese, softened

½ cup butter, softened

⅓ cup erythritol

½ cup canned pumpkin puree

2 eggs

4 tsp real vanilla extract

1 tsp pumpkin spice (or ½ tsp cinnamon, ¼ tsp cloves, ¼ tsp nutmeg)

½ tsp salt

4 ½ cups almond flour
Directions:
Preheat oven to 350 degrees fahrenheit.

In a large mixing bowl, beat together cream cheese, butter, and erythritol until well combined.

Next, add pumpkin, eggs, vanilla, pumpkin spice, and salt. Mix well, scraping down the sides of the bowl as needed.

Slowly add in almond flour, about ½ cup to 1 cup at a time. Mix on low speed until all the almond flour is incorporated. The dough will be soft but shouldn't be sticky. You can add an additional ¼ almond flour if you feel like the dough is too sticky but note that this will alter the nutrition information.

Line baking sheets with parchment paper.

Using a spoon, scoop about a ping-pong ball amount of dough onto baking sheet. Flatten dough ball with fingers to form the cookie, making the cookie about ¼ inch thick. Note that the dough will not spread out when you bake it. You can get 12-16 cookies on a baking sheet.

Bake for 16 minutes, until slightly brown around the edges. Turn baking sheet halfway through baking time.

Let cookies cool slightly before removing from baking sheet.

Once cookies cool, eat them will Killer Whey!'s Chocolate Keto or Protein Ice Cream!

Enjoy!