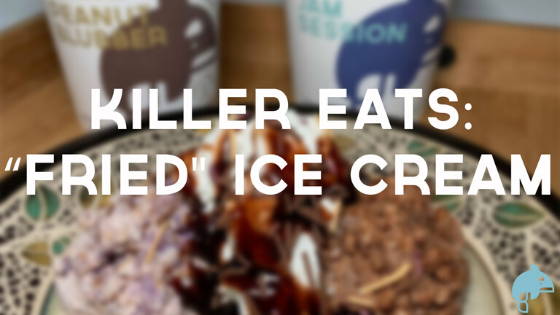 This week for our #KillerEats episode we partnered with @Keto.Chaya and she has created the perfect treat for a cold winter day using two of our OG flavors. Don't worry we're drooling too.
Read on for the full recipe and instructions or head on over to our YouTube channel to watch Killer Eats Ep: 1 video. Make sure to subscribe to get notified so you don't miss our next recipe coming next month!
Give it a try and if you create a masterpiece make sure to share with us in the comments below!
Ingredients:
1 scoop of Killer Creamery Jam Session
1 scoop of Killer Creamery Peanut Blubber 
Handful of crushed keto-friendly cereal (you can use your favorite type)
1/4 cup butter
Optional: Your favorite keto-friendly toppings
Instructions:
1) Saute some cereal in butter for a few minutes or until golden brown.
2) Scoop and form ice cream balls and roll in cooled cereal mixture.
3) Place in the freezer for 30 minutes or until firm.
4) Remove from the freezer and top with your favorite toppings.
5) Most importantly...Enjoy!
Did you love this recipe? Have one you would like to share with us? Email us at info@killercreamery.com for a chance to get your recipe featured.