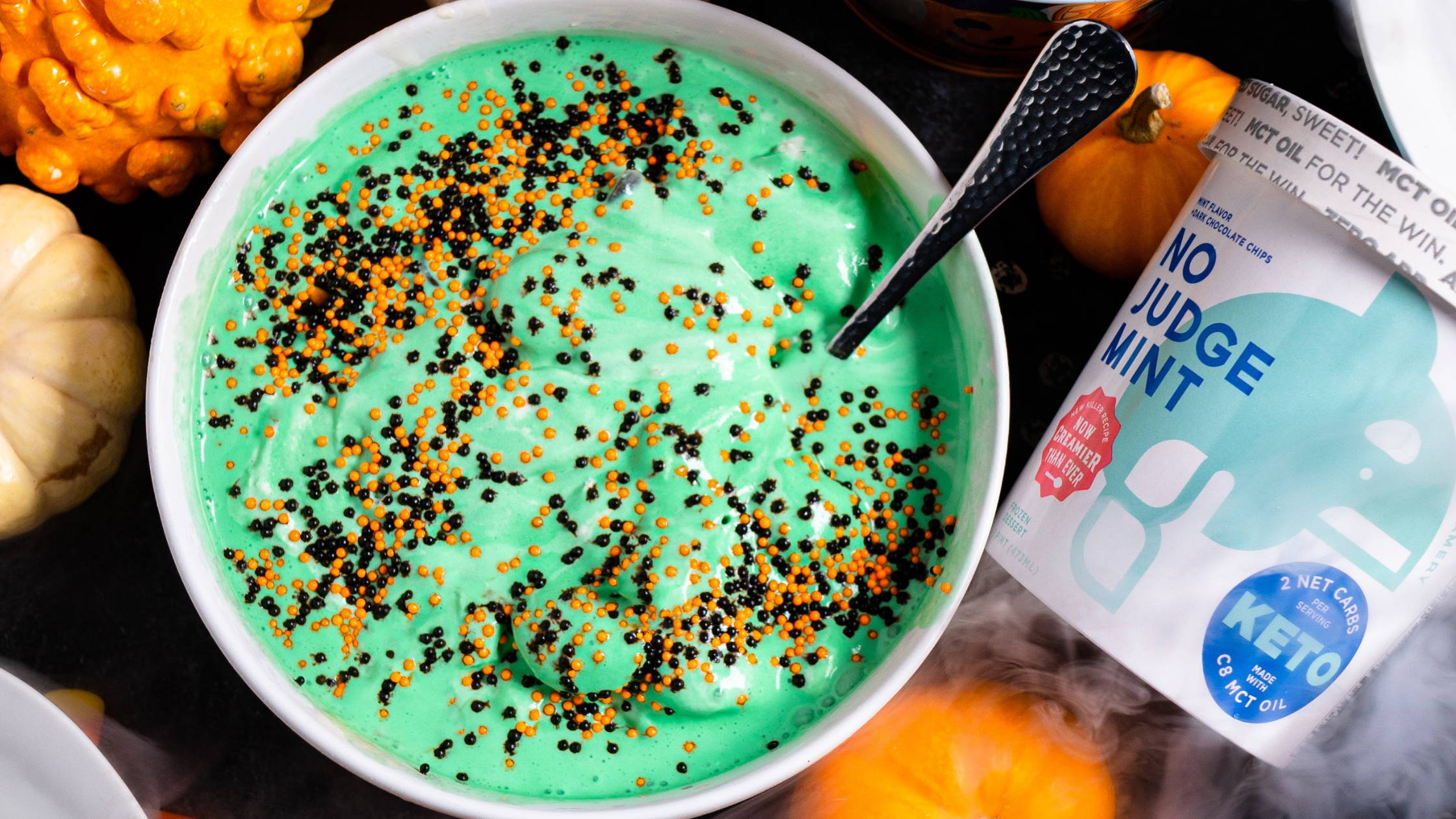 The temperatures are dropping, the leaves are starting to change colors and the nights are getting longer...it's that special, spooky time of year..Halloween has arrived and we're excited to celebrate the holiday, keto-style! While we love a good scare, the only thing that should be frightening to you is goblins and ghouls, not the sugars in your Halloween treats. Discover some of our best practices for making your Halloween and other upcoming holidays keto-approved.
As a keto-follower, low carb dieter, or generally health-conscious person, the Halloween holiday can be a little daunting, especially when sweet treats and candy are abounding all around you. Whether it's Halloween or one of the holidays that come later into the season, this season is filled with fun times, festive activities, parties but also...plenty of sugar! With a little preparation, you can enjoy this holiday without missing out on the fun.
If you're on the ketogenic diet, you have to get a little creative during the holiday season so you can enjoy some healthy treats of your own without breaking ketosis and ruining your diet. Without prepper planning and healthy ideas in your back pocket, staying on top of your diet while surrounded by sugary treats and candy can be a real challenge. But not to worry, we have a few recommendations to make your Halloween more of a treat and less of a trick!
Halloween Tip #1: Before the party, fill up on healthy foods in advance.
Have you ever heard the advice, don't shop for groceries on an empty stomach? Well, the same rule of thumb applies to Halloween parties. Don't attend one without having a healthy and filling meal before! When you arrive at the party with a full stomach, you'll be less-inclined to snack on goodies that will break your diet.
Halloween Tip #2: Bring your own keto-friendly dish to share.
If you're not sure that the gathering you're attending will have a healthy option, come prepared and bring your own! Not only does this make you a great guest, but you'll have a backup option to satisfy your hunger while still enjoying yourself at the party. Veggie trays or a simple keto-friendly charcuterie board are great options! Plus, the other guests will thank you for bringing healthy keto-approved snacks to help curb all of the sugars from candy, cookies, and other spooky snacks.
Halloween Tip #3: Dress up your favorite keto desserts.
Sometimes your favorite keto-approved treats can be made over into a sinister Halloween creation with just a few tweaks. If you're hosting a Halloween party or just want to get into the scary spirit yourself, add in a few drops of green, orange or black food coloring to one of our ice creams for a quintessential Halloween treat look! Add some festive black and orange sprinkles and enjoy! Powered by MCT Oil, this green witch's brew ice cream (Chilla In Vanilla + a few drops of green food coloring) will act as you super-fuel so you can stay up late trick-or-treating or watching scary movies.
And if you're in the baking mood this Halloween, might we suggest adding some sugar-free gummy worms to your creation? These candies add a creepy Halloween touch to your baked goods - all without spiking your blood-sugar. A Halloween win-win!
Halloween Tip #4: Go savory!
While Halloween is based around trick-or-treating for candy and costume parties filled with sweets, not all of the holiday goodies have to be desserts! In fact, some of the best (and most frightening!) Halloween treats are savory, rather than sweet. When it comes to hosting guests for your own Halloween celebration, colorful tomato, olive and mozzarella antipasto skewers or creepy crawly deviled eggs adorned with black olive spiders are great keto-friendly appetizers that you can put out instead of bowls of candy.
Not only are these appetizers crowd-pleasers, but these snacks are also easily made with healthy, keto-approved ingredients that you and your guests can enjoy guilt-free.
Halloween Tip #5: Don't complicate things.
When it comes to holiday parties, stick to enjoying things you could find on the periphery of the grocery store - things like veggies, meats, cheeses, keto-approved fruits and nuts. Keep track of your portions and go into the party or gathering with a plan of what you'll look for to eat as well as what to avoid!
Halloween Tip #6: Stay hydrated.
Sometimes when you're dehydrated your body will trick you into thinking you're hungry, when in reality, you're just thirsty! If you plan on attending a Halloween party or intend on going out trick-or-treating, drink plenty of water beforehand. We also recommend enjoying your favorite sparkling water. These bubbly waters are great options that are keto-friendly, won't affect your blood sugar and also keep your taste buds happy. If you're not sure the party you're attending will have drinks you can enjoy, pick up some of your favorite sparkling drinks on the way and surprise the host! Then you also have a reliable drink option you can enjoy guilt-free at the party.
Halloween Tip #7: If you're going to indulge, set a limit.
The holidays are times when indulging is okay, and Halloween is no exception. If you allow yourself to enjoy a treat or two and plan in advance for it, then you won't feel so bad after enjoying your favorite treat. It's also important to know your weaknesses and either plan to enjoy one treat of your choice or avoid them all-together. Avoiding those frosted pumpkin cookies or the witches-brew fruit punch will make it much easier to resist the temptation. When you know the snacks that might cause you to break ketosis, just avoid them all-together.
Halloween should be a fun and festive holiday you can enjoy, and with a little prior preparation, you can make sure the holiday is healthy and keto-friendly.