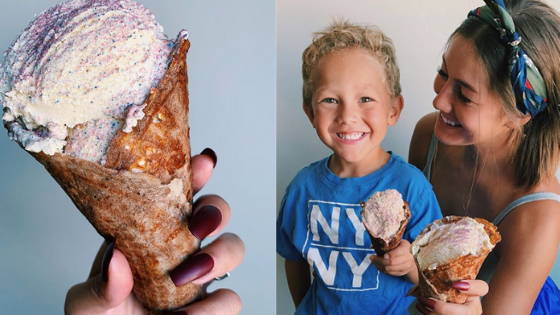 What's better than eating your keto ice cream in a bowl? In a waffle cone, duh. To bad most waffle cones are full of the dreaded carb and loaded with added sugars. That doesn't work well for the keto lifestyler in all of us. One of the best parts of the keto community is meeting rad people like @ketoki who love to save the day. Kiana has developed a delicious waffle cone recipe for all of her keto followers and was kind enough to let us share it!
Beware, this five star keto waffle cone recipe is to die for. Give it a try and let us know what you think in the comments below.
Ingredients:
1️⃣: 2 C mozzarella cheese
2️⃣: 3 eggs
3️⃣: 1 Tbsp cinnamon
4️⃣: 1/4 C confectioners @swervesweetie 
5️⃣: 1 Tbsp keto cocoa
Directions:
Preheat waffle cone maker

Mix all ingredients

Cook until crisped !

Wrap and scoop in

@killercreamery

Or use it as a waffle bowl
Have a recipe you want to share with the keto community? Let us know!