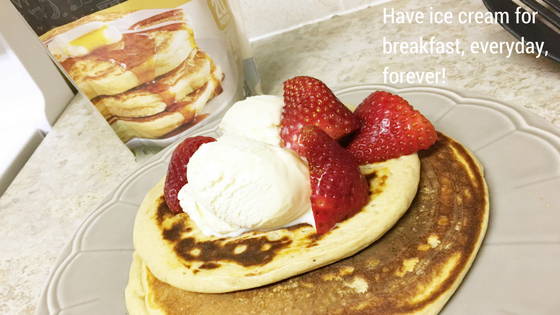 When we were kids we all would dream of it. Waking up to a big bowl of chocolate ice cream for breakfast. Had mom lost her mind? Unfortunately, these would usually just end up being dreams. We are all adults now and we are in control of what we do and don't do. We think it's time to make the dream a reality so we incorporated Killer Whey! Vanilla ice cream into your daily breakfast. Seeing as Killer Whey! is loaded with protein and has no added sugar. This breakfast will actually end up fitting into your daily macros.
Protein pancakes with vanilla ice cream and strawberry topping
Ingredients
If you try this out make sure to hashtag #killerwhey and attach us to the image so we can see how delicious it looks! Or just invite us to breakfast, either way :)
Where can you find Killer Whey!? Click the link to find the store nearest you.
Written by
Tate Glasgow