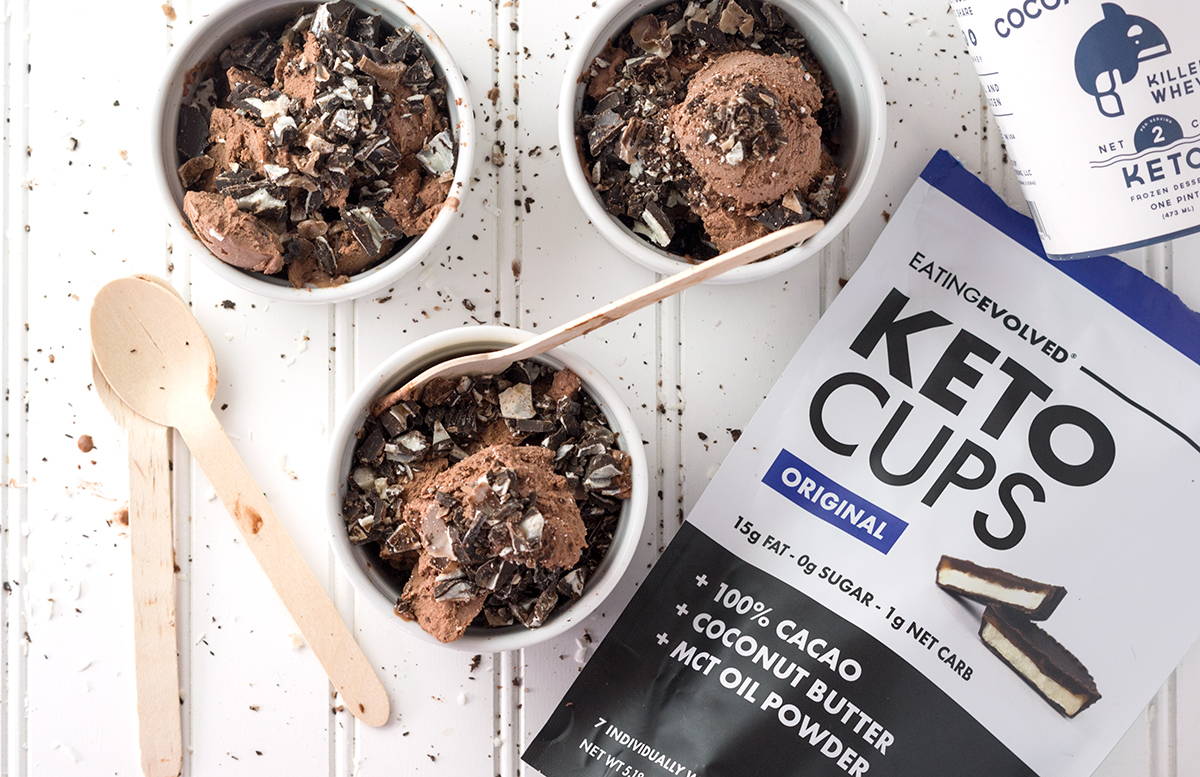 Who doesn't love the flavor combo of chocolate and coconut! It seriously makes for one of the best dessert food pairings, especially when you're following a keto diet. Cocoa You Know Killer Whey! Keto Ice Cream topped with Eating Evolved Keto Cups is absolute perfection!
Eating Evolved Keto Cups come in two flavors - Original and Coffee. The Original is made with 100% cocao, coconut butter, and MCT oil powder. The Coffee flavored one contains 100% cocao, coconut butter, MCT oil powder, and coffee.  
The Keto Cups come in individually wrapped packages. Seven keto cups per pouch. Each keto cup has 140 calories, 15 grams of fat, 1 gram of net carbs (4 grams of carbs, 3 grams of fiber), and 1 gram of protein.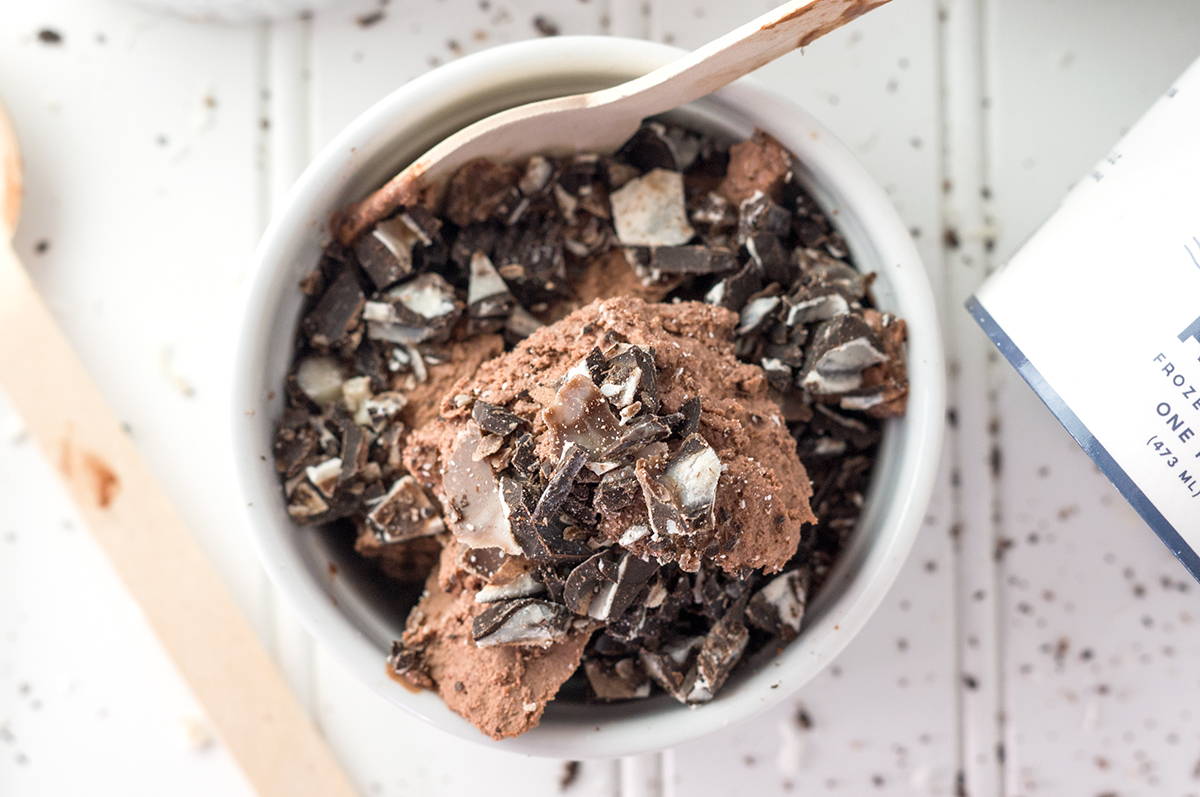 Another great thing about the keto cups is that they are not sweet, which I love! The richness of the coconut butter with the slight bitterness of the cocao makes for a delicious treat on its own. But pair it with Killer Whey!'s Cocoa You Know Keto Ice Cream and you have an exquisite keto dessert.
I froze the Keto Cups before chopping them. Actually, I keep all of my chocolate and treats stashed away in the freezer. There's just something about frozen dark chocolate….So the Keto Cups would have ended up in the freezer even if I wasn't using them as a topping for Killer Whey! Keto Ice Cream. I do like eating the Keto Cups on their own. Think of them as perfect, delicious fat bombs.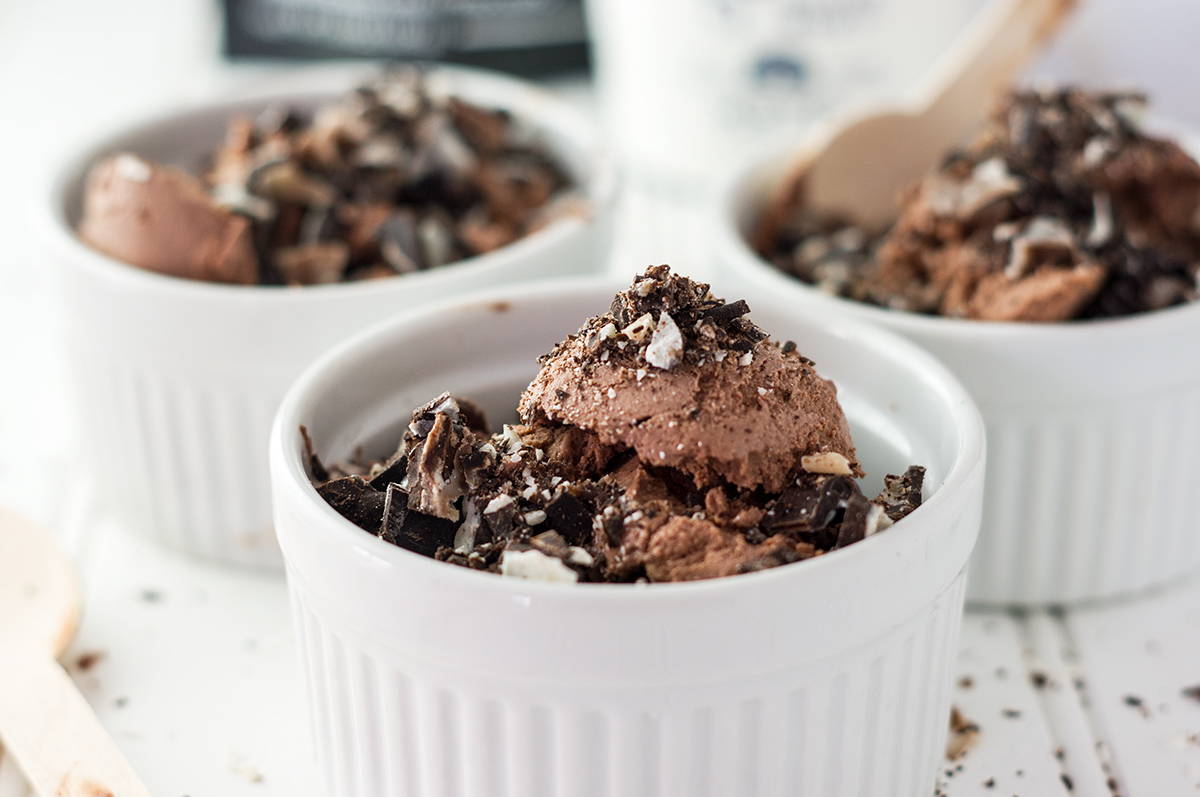 COCOA YOU KNOW KILLER WHEY! KETO ICE CREAM WITH EATING EVOLED KETO CUPS
Makes: 1 serving
Nutrition: 300 calories, 30 grams of fat, 3 grams of net carbs, 4 grams of protein
Ingredients:
½ cup Cocoa You Know Killer Whey! Keto Ice Cream

1 Original Keto Cup
Directions:
Roughly chop Keto Cup. Optional to freeze the Keto Cup before chopping.

Scoop ½ cup Killer Whey! into a small bowl.

Enjoy!